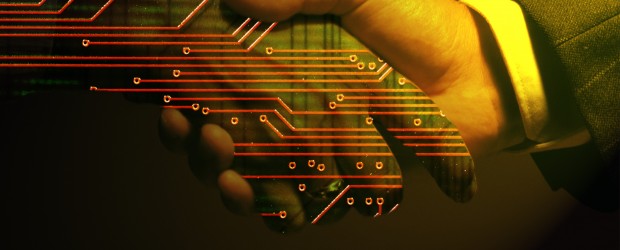 The Channel Innovation Awards program showcases technologies and channel companies that drive innovation and exemplify the best in Channel technology solutions across Canada.
Here are the descriptions of the 12 awards and links to the online nomination form. There is a limit of three nominations per company. There is the opportunity to upload one document to support each nomination.
The deadline for submissions in AUGUST 8, 2019
Innovative Solutions
This award recognizes the Fintech product or service that disrupts the financial services or insurance sector with the introduction of an innovative, state-of-the-art solution that benefits both users and service providers. This category is open to both B2B and B2C solutions/services.
This award recognizes the most innovative implementation of security in either an on-premise or cloud environment. Nominations of a physical security hardware solution are welcome. The winning entry will demonstrate how the customer's operation became a safer place to do business, or prevented data leakage. Evidence can range from resolving a single crisis to vastly improving the overall security posture of a company.
This award recognizes a state-of-the-art data management solution that enables end users to integrate, cleanse, migrate, analyze, and manage data across platforms to produce accurate, consistent information in a clear and precise manner.
Top Collaborative Solution Transforming Workspaces
Workspaces are changing. As AV and IT networks converge, businesses need to accommodate the evolving communication needs of mobile and tech-savvy employees that are demanding more in exchange for their commitment to corporate service. This award recognizes the most innovative solution that increases collaboration, communication, and productivity in the workplace. employee flexibility, collaboration and productivity. The solution can involve any part of the workspaces transformation from the reconfiguration of physical environments to the development of collaboration platforms or AV/IT solutions supporting connectivity, security, productivity metrics or associated processes. 
Open Source tools and software are changing the way companies build applications, operate their datacenters, and run their businesses. The Top Open Source Solution will honour the company that has developed the best open source project that drives innovation by enabling developers, operators and security professionals to provision, secure, run and connect cloud-computing infrastructure.
Top Solution Supporting Business Agility
This award honours the most innovative and problem-solving hardware, networking, mobile, cloud, big data or software-defined solution that has helped a company or organization improve their business agility.
This award honours the solution provider that has created the most innovative and problem-solving hardware, networking, mobile, cloud, big data or software-defined solution for the healthcare industry.
Top (Federal/Provincial/Municipal) Government Solution
This award recognizes the most innovative and problem-solving hardware, networking, mobile, cloud, big data or software-defined solution for a federal, provincial or municipal government, or crown agency.
Business Leadership
Most Innovative Channel Partnership Program
This award recognizes the most innovative channel partnership program that aligns with the changing IT landscape and helps partners evolve to solve their customers' technology needs. Nominations can include traditional compliance-based programs with rewards and certifications,   performance-based programs, or any variation that helps partners to acquire new customers, drive account penetration and offers flexible consumption models. This category is open to all vendors who have an indirect selling motion through channel partners.
Next Generation Channel Innovator (under 3 years in business)
This award is presented to an up-and-coming channel business that has been operating commercially for three years or less. he winning company will have documented successful results in digital innovation. This could include successfully deploying digital technology or a digital transformation; improving how it approaches digital; delivering effective digital strategies; creating business value, efficiencies and cost savings, or improving services through the use of digital technology; or helping a company handle the challenges that come with digital.
This award recognizes the solution provider that has disrupted a business, industry, market, or long-held way of doing something through the innovative use of technology. This could be disruption at an internal, operation level, or disruption at a customer-facing level. Judges will examine how disruptive the solution/service has been as well as the business results and innovation it has generated.
The Solution Provider of the Year is awarded to an organization that has demonstrated excellence by adapting quickly to the ever-changing tech space, providing quality service, and providing their customers with solutions proven to make their businesses more efficient.
Any questions? Please contact Desere Cowin or Sophia Khan